Temperature Sensor
The temperature sensor TS-1-A-120-3/8″ can be used for direct temperature measurements inside non-pressurized pipes such as hydraulic and lubricating oil pipes. In addition to its robust and compact design, this sensor stands out by its high accuracy and its extensive measurement range. As a standard, the housing and all parts exposed to the liquid are made of stainless steel (Type 1.4571). Soft seals consist of Viton.
Examples:
Temperature of aggregates
Overheating of pumps
Control of heat exchanges
Lubrication systems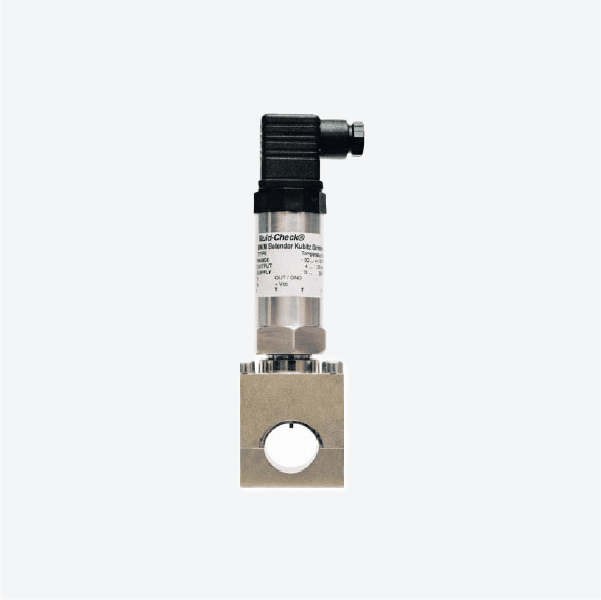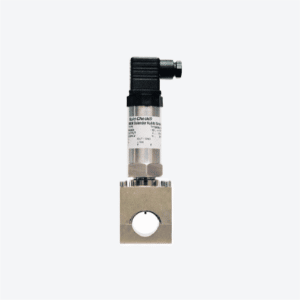 Installation Information
This sensor can be combined with measuring connector serv-Clip® type 2 (630 bar-9100 psi) no cutting pipelines-no contamination for fluids. Use the same serv-Clip® for other measurements:
Serv-Clip Type 1: Installation of pressure sensor only
Serv-Clip Type 2: Installation of Sensors like flow rate, leakage, temperature, aqua, pressure
Serv-Clip Type 1 and 2: manometers, filters, particle counters
Technical Information
| | |
| --- | --- |
| | |
| | |
| | |
| | |
| Right-angle plug connection | |
| Robust stainless steel housing | |
*Special instructions for stainless steel pipes up to 4 mm wall thickness with SC-2 possible.